We are trialing 2 new additional online video collections from Films on Demand until the end of term 2.
The Physical Therapy Collection includes short instructional clips covering a range of physical therapy interventions including stretching techniques and wrapping splints: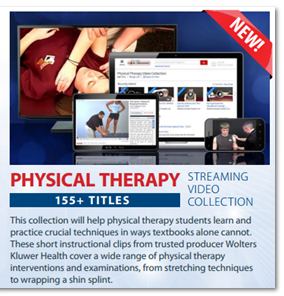 The Veterinary Collection provides veterinary nursing students with clips on animal anatomy, physiology and behaviour, along with basic veterinary and workplace procedures:
How to access Films on Demand:
Go to the Hunter TAFE eResources A-Z list: http://huntertafe.libguides.com/eResources
Select Films on Demand
Login with the Facts on File password, available in libraries or online or from the

Database Password

List

 

with your TAFE username and password.
Please try out these collections and let us know what you think! Comments are welcome on the Ask A Librarian option on the library website. This is also the right place to ask for help with Films on Demand!