Oh buoy! Anchor down to a shore thing and pier into these reely good TAFE NSW Hunter and Central Coast Libraries resources.
Book: Cargo work for Maritime operations by D.J. House
This book covers general principles and the latest international regulations that affect all cargo work, including cargo types, coverage of roll-on/roll-off cargo handling, containerisation, equipment and offshore supply.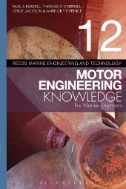 eBook: Motor engineering knowledge for marine engineers
This key textbook takes into account the varying needs of students studying motor engineering, recognising recent changes to the Merchant Navy syllabus and current pathways to a sea-going engineering career, including National diplomas, Higher National Diploma and degree courses. Please see Database passwords sheet for eBook Collection- Hunter TAFE Collection login.
Website: The Nautical Institute
The Nautical Institute is an international representative body for maritime professionals involved in the control of sea-going ships.

​IMO News, the official magazine of the International Maritime Organization (IMO), is an essential part of the maritime press, keeping readers up to date with the activities of the organization, including international conferences and important measures  being discussed or adopted.
Making waves is our oar-inspiring Maritime studies LibGuide.
The one stop shop available 24/7 for all your Maritime related textbooks, magazines, websites and e-resources.
Whether you come port or starboard be sure to visit your local TAFE NSW Library today!