Monthly Archives:
July 2013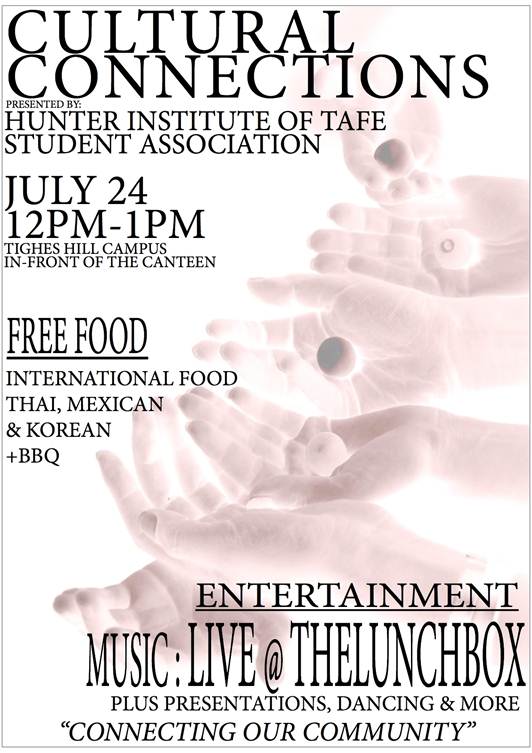 Cultural Connections is a multicultural event celebrating the diversity of campus life at Hunter TAFE, presented in collaboration with the Hunter TAFE Student Association.
There will be free food tastings from our indigenous and ethnic community, International musicians and dancers performing, presentations and awards, including the awarding of the Cultural Diversity Film Competition winners.
All of this takes place just outside Newcastle Campus Library. Come along and help us celebrate!
Hunter TAFE is starting Semester 2 with a new look. Check out the website here. To find us on the Hunter TAFE website, just go to Services and Facilities on the top menu and click on Libraries.
For more information about Library services and resources, access the new Library Portal at http://huntertafe.libguides.com/hunterlibraries