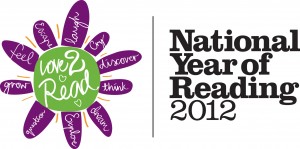 The winners have been announced for the recent Wyong Library book review competition. The competition was held to celebrate Get Reading 2012 and the National Year of Reading.
Over 60 entries were received, including staff and students from a variety of sections. The competition was especially popular with the ESOL section. Several classes wrote book reviews as a class activity and entered them.
Reviews and books have been displayed during the month of September to coincide with the "Get Reading" campaign.Student winners were:
Eva Marti                           $50 Dymocks voucher
Sonya Shao                        $30 Dymocks voucher
Daniel Fitzgerald                 $20 voucher
Joy Rajananant                   Dictionary
The staff winner was:
Renee Skinner                   $30 Online voucher – The Nile Bookshop
Prizes were awarded at a morning tea held in the library on Wednesday 19th September.
Congratulations to all the winners!