Monthly Archives:
September 2011
This video was created for us by Martin Gray, our CSU Library Placement student….apologies for Albert's accent.
H.I.libraries
by: mtngry
The holidays are nearly here! The TAFE vacation period is from Monday 26th September – Friday 7th October. Some libraries will be closed, or open only for part of the vacation period. Click here to check the opening hours for your campus Library over the break.
Going away? Most Libraries let you return your books after the holidays, but please check with Library staff. Also, please make sure that you have renewed your items if you need to do so.
Remember that you can renew your items online, via TAFEcat. To do this, you will need to get your PIN number from Library staff. Once we have given you a PIN number, you can log in and change it to something that you will easily remember.
As a current Hunter Institute TAFE student you can purchase a copy of Microsoft Office Professional Academic 2010 for only $99! For details go to the Microsoft site http://www.itsnotcheating.com.au/or ask Library staff.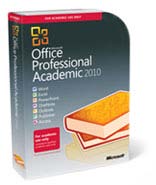 As well, SI Group is authorised by Microsoft to sell a range of software at reduced prices to TAFE students. For full details of the ordering procedure, just log on to SI Group's website at http://www.sigroup.com.au/info-tafe-orderinfo.html . Prices are approximately 65% off usual retail prices. The range of applications available include: Acrobat, Dreamweaver, Flashpro, Photoshop, and Norton Internet Security. After you forward your signed licence agreement and TAFE ID information to SI Group, the products will take up to ten days to arrive.